Pacifichem 2020 Update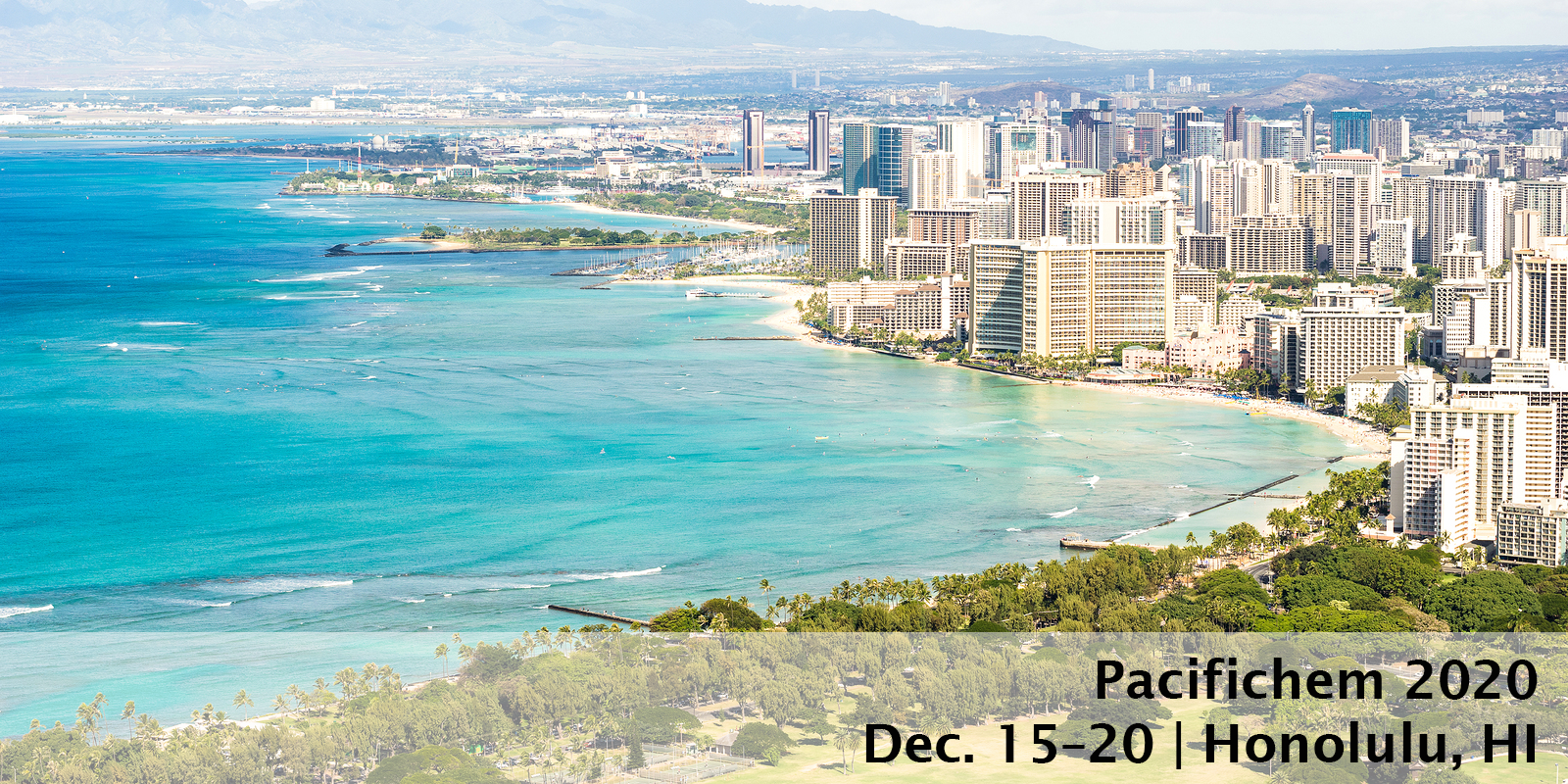 Pacifichem 2020
DOE IP personnel, or researchers funded by the program, are planning to host numerous technical sessions over the course of the week and are looking for additional presentations to add to each session.

The Pacifichem abstract submission deadline is currently April 15, 2020. To submit an abstract for consideration access the 2020 Pacifichem Abstracts System and follow the directions. You will be asked to select the Subject Area and then the Symposia from a list. For questions email contact@isotopes.gov.
Submit an Abstract for Pacifichem 2020
---
Wondering what exciting topics await you at the meeting? Scroll down to view symposia sessions that are relevant to the isotope community. Click on the headings to go to the Pacifichem page and view more information on each session.
(#190) Advancements in Isotope Production-Providing Important Materials for Research and Applications | Wednesday, December 16, 2020

(#247) Development and Evaluation of Radiotheranostics | Thursday & Friday, December 17—18, 2020
---
Symposia Featuring DOE IP Funded Research
(#180) Advancements in the Chemistry of Targeted Alpha Therapy | Thursday & Friday, December 17—18, 2020

(#187) Recent Contribution of Chemistry to Clinics for Realizing Novel Theranostics | Friday & Saturday, December 18—19, 2020
---
Other Symposia of Interest to the Isotope Community
(#117) Non‐canonical Approaches to Radiofluorination | Saturday, December 19, 2020

(#178) The Chemistry of 18-F, 11-C and Radiometal‐based Probes for Molecular Imaging & Precision Medicine | Friday & Saturday, December 18—19 2020

(#195) Innovative Technologies for Production, Purification, Analysis and In Vitro Evaluation of Radiopharmaceuticals | Tuesday, December 15, 2020

(#214) Heavy Element Chemistry: From Theoretical Development to Application | Friday & Saturday, December 18—19, 2020

(#231) Extension of the Periodic Table: New Discoveries and Chemistry of the Heaviest Elements | Thursday, December 17, 2020

(#234) Frontiers in Actinide Chemistry: From Fundamental Systems to Practical Applications | Tuesday & Wednesday, December 15—16, 2020

(#238) Frontiers and New Horizons in Molecular f‐Element Chemistry | Thursday, December 17, 2020

(#260) Radiochemistry of Actinides and Fission Products for Safe Management of Radioactive Wastes | Friday, December 18, 2020