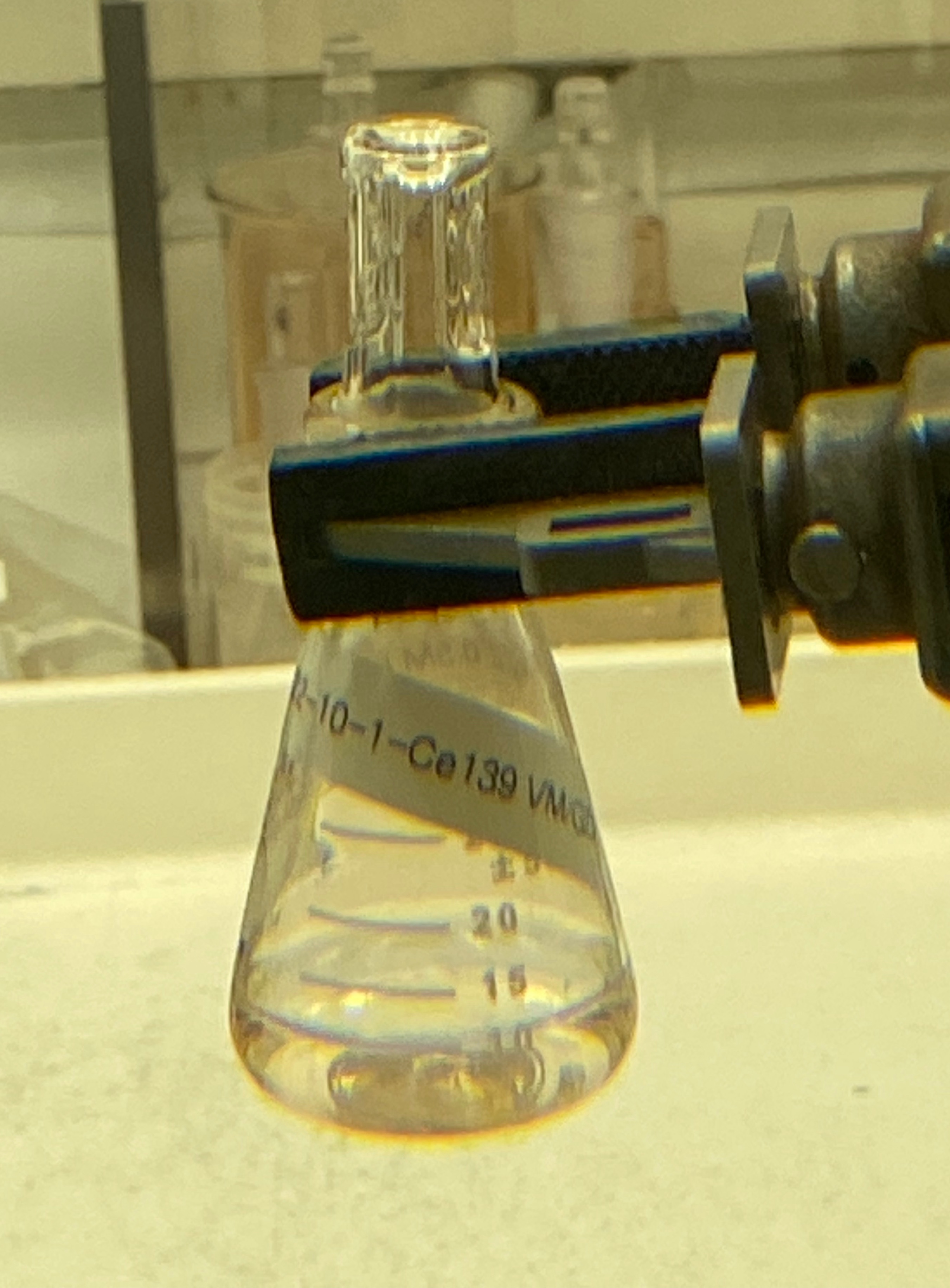 The U.S. Department of Energy Isotope Program is pleased to announce cerium-139 (Ce-139) has been added to our catalog and is available for purchase.
Ce-139 is used in mixed calibration sources and to determine attenuation maps for SPECT medical diagnostic tomography. It also can be used as a tracer instead of short lived Ce-134. Historically, Russia has been the world's primary producer of this isotope. Ce-139 is being produced in the Isotope Production Facility at Los Alamos National Laboratory.
For further inquiries about Ce-139 please contact the NIDC at contact@isotopes.gov or click the link below to request a quote.