New Strategy Can Harvest Chemical Information on Rare Isotopes with a Fraction of the Material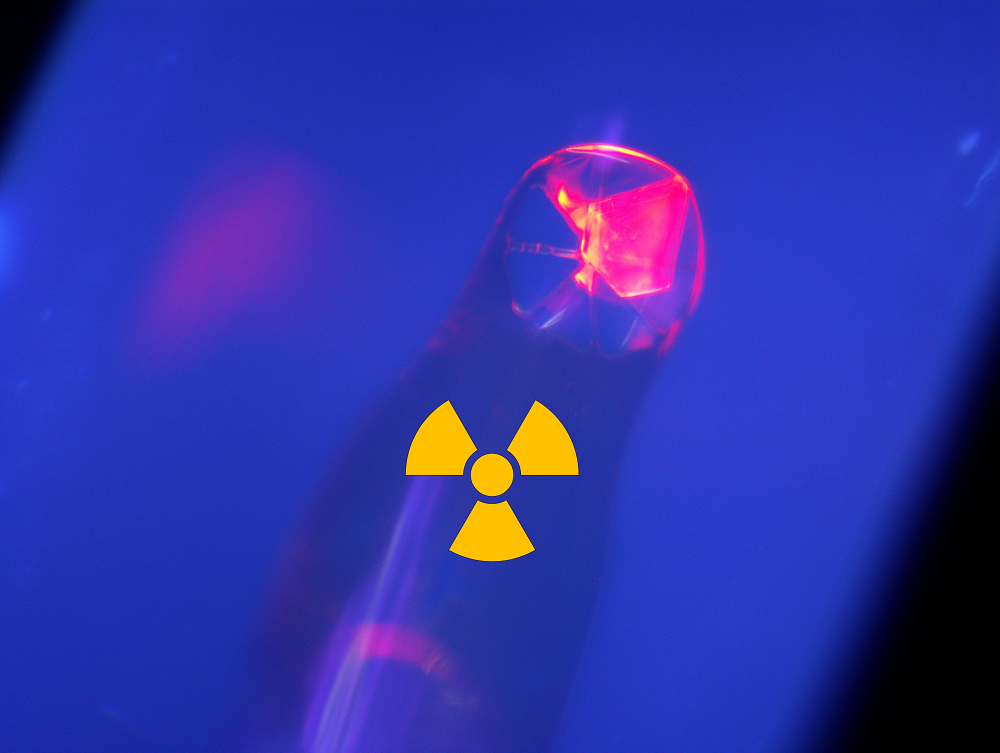 Image courtesy of Gauthier Deblonde, Lawrence Livermore National Laboratory This photograph is a rare example of a curium compound (isotopes Cm-248/246). This is a Cm(III)-polyoxometalate complex isolated and characterized using the newly proposed technique that required only 1-10 micrograms of the precious radioisotope.
Studying radioactive materials can be challenging due to the potential health risks they pose to scientists if not handled properly. Some radioisotopes are very costly and others cannot be produced in sufficient quantities, making them difficult to study in detail with current techniques. Scientists recently developed a new approach to harvest detailed chemical information on radioactive and/or enriched stable isotopes. The new approach is much more efficient, requiring 1,000 times less material than previous state-of-the-art methods. It offers this efficiency with no loss of data quality.