How Do You Want Your Isotope?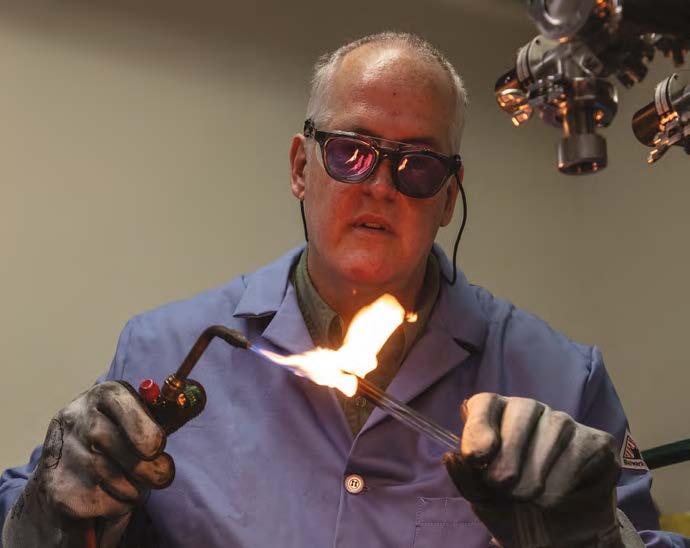 ORNL materials processing researcher Mike Zach. Image credit: Carlos Jones, ORNL
Stable isotopes require expert handling before they go to end-users. A researcher ordering an isotope may need it in any one of a wide variety of forms, such as a tiny foil, a coin-sized plate, a short wire, or a cylinder made to excruciatingly precise specifications.
Converting an isotope from a powder to that final form is an intensive, multistage process that may require specialized equipment, high temperatures, highly toxic and corrosive chemicals, oxygen-free environments and days of laborious manipulation.
And, to make the job even more of a challenge, the isotope itself is likely to be extremely precious. The rarest of these isotopes, once they have gone through a very specialized enrichment process, are far more valuable than gold.
Under the circumstances, then, it's no wonder that researchers want them delivered ready to use rather than having to fabricate the isotopes themselves.