DOE Isotope Program HQ Open Position - Program Manager for Alternate Isotope Production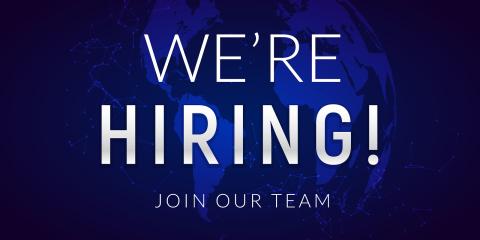 The DOE Isotope Program (DOE IP) produces critical isotopes in short supply to promote U.S. economic resilience and the nation's technical and scientific strengths on a global stage. This position is for a Program Manager for Alternate Isotope Production in the Office of Isotope R&D and Production (DOE IP), Office of Science, Department of Energy. As an Interdisciplinary General Engineer/Physical Scientist in the DOE IP, you will serve as a recognized scientific authority and expert in radio-isotope separations, purification, and enrichment that does not utilize particle accelerators or reactors, and as such, has the responsibility to plan, coordinate, implement, and evaluate this field on a national and international level.
The selectee:
Oversees alternative isotope production processes (non-accelerator and non-reactor based) throughout the DOE IP at national laboratories and universities.

Serves as a Program Manager determining scientific focus and direction of alternative isotope production and chemical processing projects and instrumentation initiatives, in relation to the operations of the U.S. DOE IP (i.e., preparing calls for proposals, organizing independent peer reviews, recommending funding allocations, organizing Principal Investigator
meetings, serving as a liaison on committees, and monitoring scientific progress of the program).

Supports development of alternative isotope production capabilities to increase the availability of critical isotopes to the community by assessing capabilities and cost effectiveness of isotope production and processing globally, including the extraction of isotopes from legacy materials.

Consults and negotiates with leading government and scientific personnel both nationally and internationally on complex areas of importance. Oversees the conduct of relevant DOE IP work at non-SC stewarded facilities.

Is responsible for increasing, monitoring, and maintaining high priority domestic isotope supply chains including Am-241, Sr-90, He-3, Li-6, Li-7, heavy water, and isotopes extracted from legacy wastes.
Qualifications:
Specific requirements and conditions of employment are shown in the announcement.

This position is announced under a government-wide Direct-Hire Authority (DHA) for Interdisciplinary (General Engineer/Physical Scientist) positions in the 0801/1301 series. Under the DHA, applicants who meet the Education and Qualification requirements listed in this announcement will be referred for consideration. If you previously applied for a direct hire position, you should apply again as the announcement was recently updated.
If there are questions regarding the position, please contact Jehanne Gillo, jehanne.gillo@science.doe.gov.
The deadline for applications is 6/23/23.