Improving Isotope Supply for a Cancer-Fighting Drug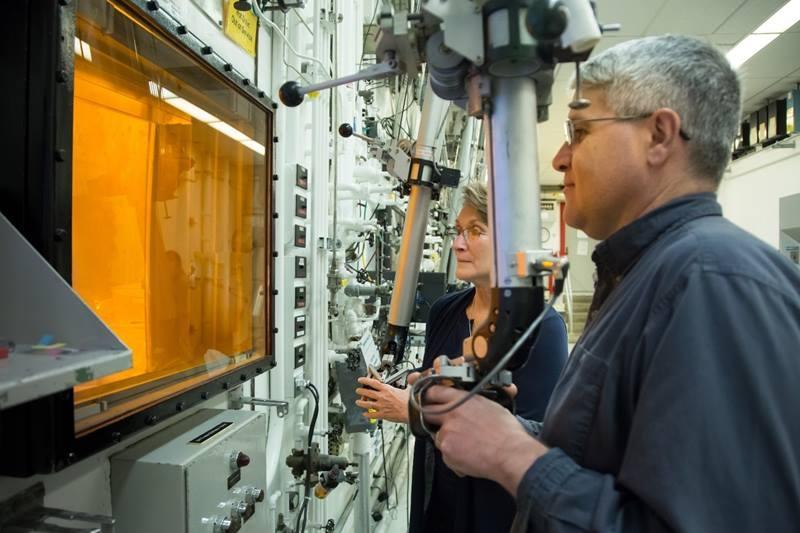 Radiochemical technicians David Denton and Karen Murphy use hot cell manipulators at Oak Ridge National Laboratory during the production of actinium-227.
Recycled medical devices, diverted from going to a special landfill, supply the key ingredient in a drug that treats prostate cancer. Researchers at Oak Ridge National Laboratory have developed and demonstrated a process to produce actinium-227 using harvested radium-226 from legacy medical devices. The devices are secured by the Department of Energy Isotope Program. Scientists convert the recovered and purified radium-226 into a suitable target for irradiation in a nuclear reactor. The target is irradiated, and actinium-227 is produced. It is separated and purified to supply a pharmaceutical firm's new cancer-fighting drug. The unconsumed radium target is recycled.