Isotopes to the Rescue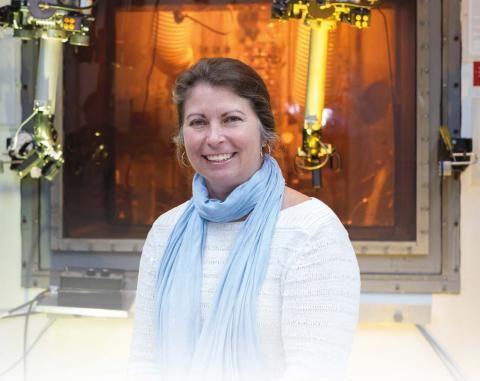 Julie Ezold, manager for the californium-252 program at ORNL. Image credit: Carlos Jones, ORNL
Men with prostate cancer that has spread to their bones can get some relief from a radioactive isotope of radium.
Radium-223, marketed by Bayer as Xofigo, attacks cancerous growths in bones, helping to reduce painful fractures and potentially extending a sufferer's life.
This valuable treatment owes its effectiveness to two characteristics of radium-223. First, the element radium is chemically similar to calcium, so radium introduced into the body goes straight to the site of growing bone—in this case a growing cancer. Second, the isotope radium-223 emits alpha radiation, which gives off a lot of energy over a very short distance—in this case, a diameter of about a ten-thousandth of a meter, or about 10 cells. As a result, it is largely able to kill cancer cells while leaving other cells unharmed.