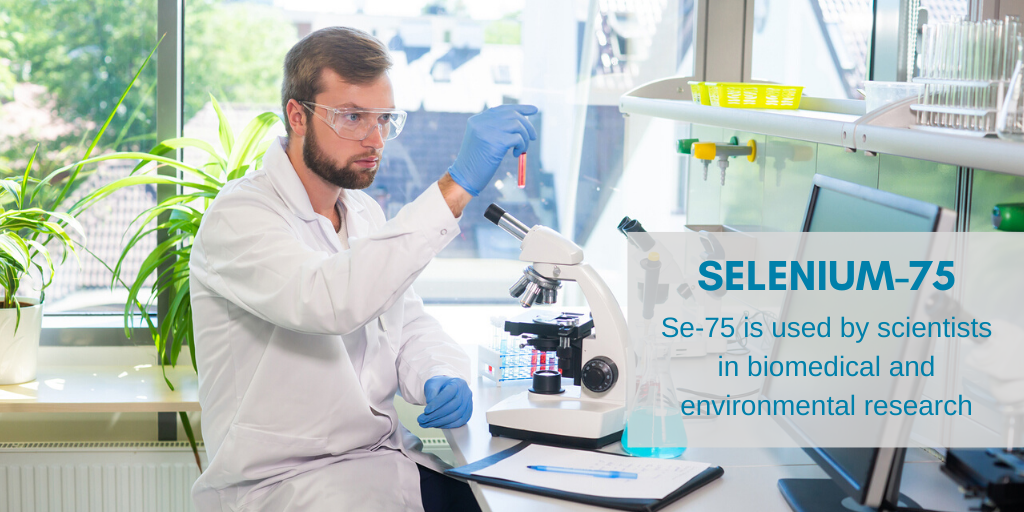 The DOE Isotope Program inventory of selenium-75 (Se-75), will soon be replenished and available for purchase in March 2020. The isotope is of interest in the science community for its use in biochemical and environmental research.

Selenium-75, (t1/2 = 119.78 days), is produced at the High Flux Isotope Reactor located at Oak Ridge National Laboratory through neutron bombardment of enriched selenium-74. Processing and distribution of selenium-75 take place at the University of Missouri Research Reactor Center (MURR®).

The activity concentration of the product is >40 mCi/mL, with a high radionuclidic purity typically >99%, and is available in mCi quantities as selenium (IV) in 6 N HNO3.

For further inquiries about Se-75, please contact the NIDC at contact@isotopes.gov or click the link below to request a quote.